Welcome to the guide of the UK's One Hundred Top Curry Restaurants.
A work in progress, each month we will add the best ten restaurants in a region of the country.  To nominate your favorite, please vote via the awards' links below.
Once complete we will publish the printed version of the 'One Hundred Top Curry Restaurants', with a full feature on each featured restaurant, including chef and owner profiles, food photography and recipes.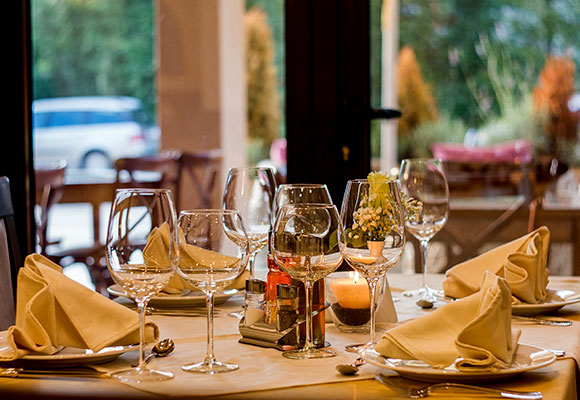 Progressive reinvention of Indian food with healthily packed dishes offering "flavour, crunch, punch and zing." Changing menus inspired by seasonal ingredients. Showcase for the diversity of India's regional cuisines street foods. Signature dishes: Masala dosa with potato filling, coconut chutney and sambar; Slow Cooked Lamb Shank in Hyperbadi spices; Keema Paav, a popular street feed of minced lamb cooked in earthy spices; Tempered okra with samal fennel seeds.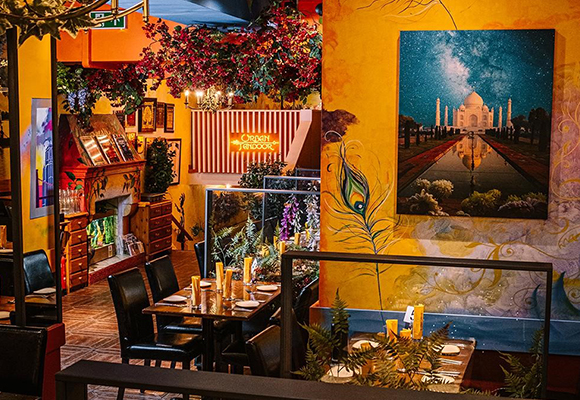 An ultra-modern approach has seen Urban Tandoor claim numerous awards since it opened in 2014. Locally it is known for light and fresh regional Indian dishes served in gourmet homes and street stalls across India.
Signature dishes include Urban Special Saffron Nihari Ghost, a slow cooked lamb shank with exotic spices, Malabar Tigre Prawns, blended with coconut, spices and hung yoghurt with a Malabar sauce; Guinea Fowl Chettinadu, tandoori roasted with dry chillies, kalpasi, Tandoori roasted guinea fowl supreme cooked with roast dry chillies, kalpasi, coconut, poppy seeds, cumin seeds, fennel seeds, black pepper onion, garlic in gingelly oil ; and Goan Fish Curry, tangy and spicy with a traditional coconut base.
Enjoys a reputation for dishes which are daringly different, high-end, with first-rate British ingredients brought to an enticing level of Indian flair. The menu features distinctive, adventurous and well-presented dishes partnered with a sprinkling of familiar Indian items. Smart, spacious fine dining restaurant with a distinctly modern, glitzy style. The experienced chef offers an impressive collection of appealing, well-presented dishes which display original and contemporary twists. Opened in 2011 by founder Luthfur Rahman who has had a string of popular restaurants across the South West. Several areas for private and corporate hire with options ranging from canapés to breakfasts to set menus and cocktails. Signature – Karivapilli Singi Year, a south Indian Style lobster dish, cooked with a creamy curry leaf sauce, served with Idiyappam; Halibut fillet, south Indian tangy tomato Sauce and fish roe caviar; Battakh Chettinad, free-range braised duck breast, south Indian sauce made with 18 spices and Bombay potatoes; Kozhi Nadan Curry, spring chicken in a fennel, desiccated Coconut and curry leaf sauce.
Denley's Essence of India
Located in a former dairy on the outskirts of the city, Denley's understated facade belies the Tardis-like restaurant inside which can accommodates up to 50 customers (many of whom travel from far and wide,) in sophisticated, comfortable surroundings.
A multiple award winner known for its contemporary Indian dishes created with "artistic flair and pizzazz."  
Signature dishes: King Prawn Rajshai with mild spices, mango pulp, coconut cream and cashews; Lamb Pradesh Masala with aromatic spices, crushed chilies, tomatoes, garlic and ginger; Green Handi Haryarli with fresh coriander, green chilli and mustard seeds.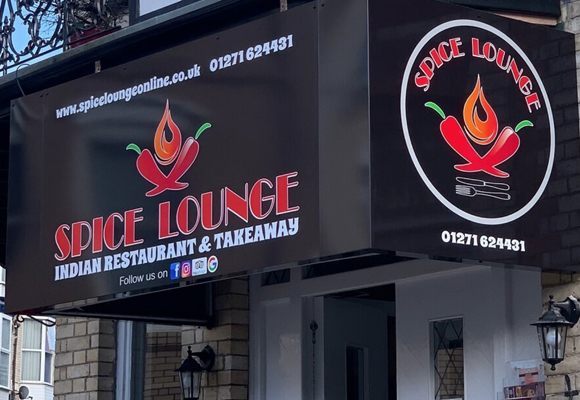 Skilfully balanced herbs and spices with fresh ingredients to release the "true essence of authentic Indian dishes.
Signature dishes: Balti Exotic, combination of grill selection cooked in a spicy tangy sauce; Jewel in the Crown, lamb or chicken cooked in a creamy coconut almond and mix fruit; Lounge Special, "An awesome dish with king prawns combined with hint of chillies, lemon juice and sweet chilli sauce, onions and peppers.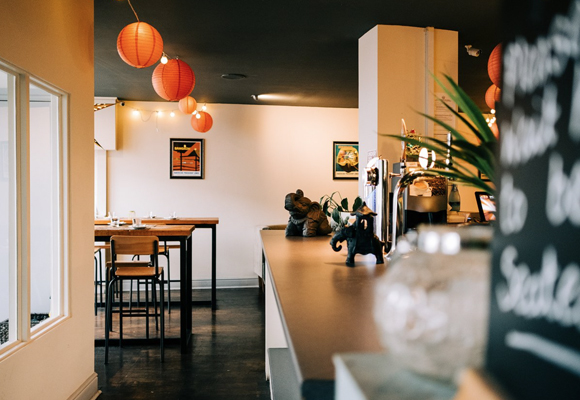 The pan-Asian menu of husband-and-wife team Ryan and Kelly Mather, inspired from their years of travelling., changes twice a year. to keep things fresh & exciting for our returning customers. Our menu is great for those who are looking to try something new or for those who simply want to reawaken their travelling culinary experiences. We always include a good selection of vegetarian & vegan dishes.  The tropical modern Asian decor adds to the ambience.
Signature dishes: Massan Curry, Indian influences of cinnamon and star anise with coconut milk, potatoes, red onion, coriander and peanuts; Korean Gochujang Pork Ribs, spicy with sesame seeds served with special fried rice and namasu salad; Malaysian Laska, creamy coconut dish with vermicelli noodles, pork balls, tiger prawns, chicken, pork ham and egg; Chicken Rendang; medium hot with simmered vegetables and tempeh in coconut, milk.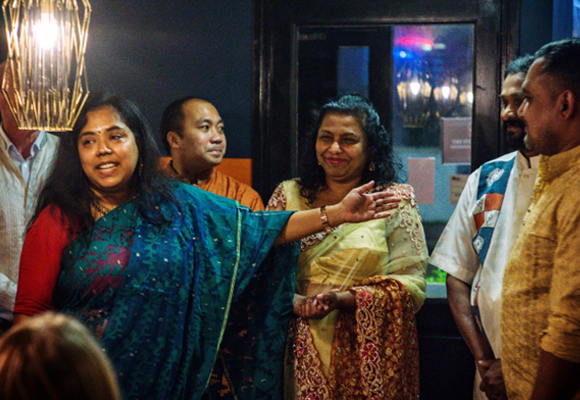 Traditional Bengali style cooking, rarely found in more conventional high street curry houses.  Family recipes employing local Devon and Dorset ingredients. Stylish and contemporary interior.
Signature dishes: Dhakai Kalai, lamb cooked with green chilli and mustard oil, fairly dry dish; Shukto, a summer dish of thick soupy vegetables in a slightly bitter ginger-mustard sauce; Mejbani Gusto, fiery hot Chottogram festive mutton dish.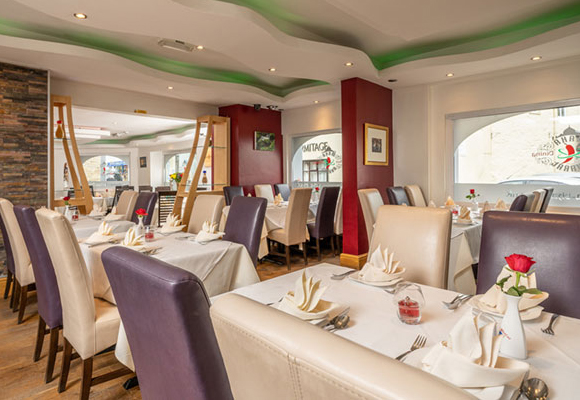 Innovative, exciting eastern cuisine mingles with authentic, well-loved favourites served with a lighter more delicate touch.  The regular award winner attributed the repeated successes to their secret alchemy of quality herbs and spices cooked with the finest fresh produce. Established in 1993
Signature dishes – Indian Fish Special; fresh boneless fish cooked with garlic onion tomatoes and medium spices; Murg Nijami Handi, a special Punjab dish, slices of fresh chicken breast cooked with rice flour and onions masala; Mango Chicken, marinated then grilled and stuffed with soft warm sweet mango puree; Cox's Bazaar; hot and spicy King-sized prawns; Saly, Chicken meat or prawn. Pieces of chicken cooked with medium hot thick sauce and spicy fried potatoes; Gunga Chicken Balti, diced peppers and onions tossed with fresh chicken onion and tomatoes sauce; Remix Chef's Special, chicken, king prawn, lamb and mushroom cooked with variety of chef's secret spices.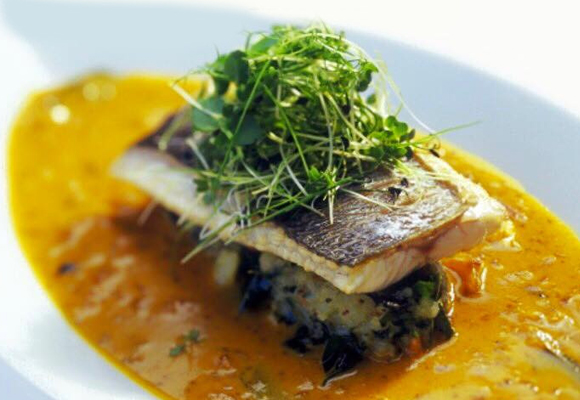 Founder Wahida 'Wade' Zaman new joint venture with Chef Eshan 'Mo' Miah on a new venture in Cornwall.  The ubiquitous, baltis and curries feature on a menu which also includes some unusual offerings for the more adventurous eastern food fan.  Unlicenced but BYOBH welcome.
Zaman's Chamatkar, char grilled breast pieces of chicken cooked with minced lamb in special herbs and spices;  Sho-Coo-Tee, exotic spices and onions tossed with herbs in an iron pan;  Lamb Laziz, slow-cooked lamb flavoured by mimbrum; Special Prawn Palak, cooked with highly flavoured Indian spinach, Lamb Dil Jole, with Bengal Naga for uniquely hot and exquisite flavour; Zaman's Changasi, chicken or lamb tikka cooked in Zaman's spiced special garlic sauce; King Prawn Changasi, cooked in a spiced special garlic sauce.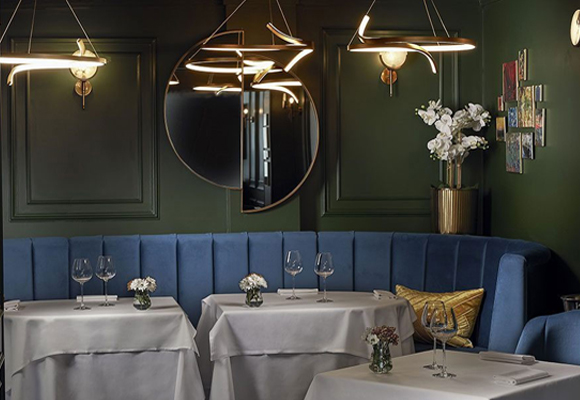 Memorable dining experiences, with great attention to detail.  Sublime Indian classics with enhanced textures and flavours.  Simple, yet cleverly refined culinary style with subtle twists
Hand dived Orkney Scallop, alleppey sauce, coriander, wild rice; Cured Trout, curry beurre blanc, asparagus, calamansi; Fallow Venison, parsnip, black garlic, kale, garlic & coriander naan; Lightly Salted Cod & Scottish Langoustine, butternut squash, tamarind; Creedy Carver Chicken Curry, Jerusalem artichoke, IP8 vinegar, panch puran.